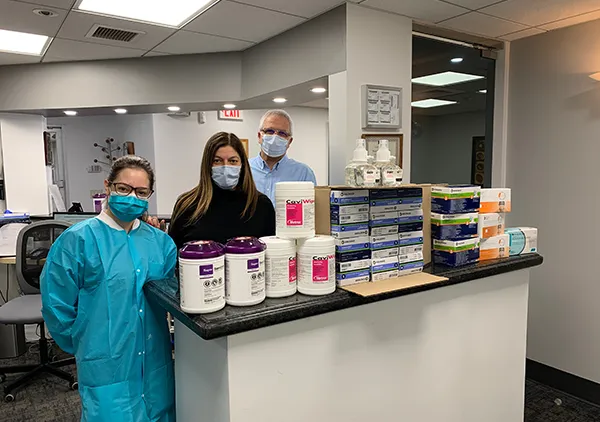 The Mass Dental Society and the Dept of Public Health are requesting donations of any personal protective equipment (PPE) and infection control products as our healthcare workers battling the COVID-19 crisis are running low on supplies. We happily donated what we could in our effort to assist MEMA. If your dental office has extra supplies please consider donating and pass along the message.
Welcome to Our Practice
Methuen Dentist - Pleasant Dental Center - Same Day Crowns
Why Pleasant Dental Center?
Caring and committed professionals
Convenient, morning, evening and Saturday hours
In house CEREC lab (same day custom crowns)
Cost Effective, uncomplicated , (in house) Membership Program (for un-insured patients only)
"We appreciate the opportunity to continue to serve our loyal patients as your healthcare partner and truly grateful for your referral of family and friends. New patients are always welcome into the Pleasant Dental Center family as we look forward to.... Pleasantly Exceeding Your Expectations."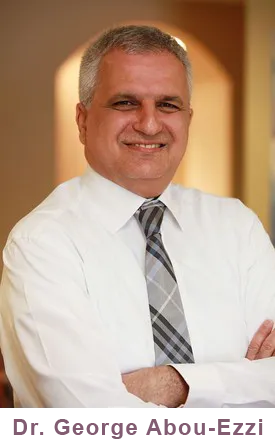 New patients click here to learn about appointments & payment options as well as find answers to frequently asked questions, download patient forms & more. Visit our services page to browse the many dental services we offer, including dental implants and veneers.
Part of our commitment to serving our patients includes providing information that helps them to make more informed decisions about their oral health needs. This website is a resource we hope you'll find both useful and interesting.
Please browse through our website and be sure to contact Pleasant Dental Center if you have any questions or would like to schedule an appointment. You may also use our online appointment request form to schedule your appointment.
Our Reviews

Feb 14, 2022
Rude receptionist. For $50.00 you lost 3 patients.

Jan 21, 2022
An excellent dental center run by professionals. I went there for a routine cleaning, and it was my first experience with a dental center here in the United States.
The hygienist was very personable yet professional. My gums were swollen, and I used to bleed whenever I brush my teeth. 4 days after my cleaning, my gums are back to normal, I no longer bleed, and my teeth are the best they have ever been. The hygienist not only did an amazing job but took the time to explain to me what I was doing wrong and what I should be doing.
It is so refreshing to know that I finally found a dental center for me, and that I don't have to explore and look at reviews anymore.
10/10 would recommend.

Feb 11, 2021
Great professional staff

Nov 5, 2020
My son had previously had a very bad experience with another dental practice. He was so anxious and very hesitant to try a new dentist even though he badly needed dental repair. Pleasant Dental Center has been such a godsend to us. Everyone there has been so kind and respectful. My son feels so comfortable and raves about how nice everyone has been to him. I would highly recommend them for your dental needs. Friendly, accommodating, caring, and knowledgeable.

Sep 10, 2020
Dr Ezzi and his staff and hygienists are great !!!!
Powered by ReviewsOnMyWebsite
---

"It's easy to write a satisfied review when you consistently receive outstanding service from any provider. such is the case whenever I go to the Pleasant Dental Center. Dr. George Ezzi and his entire staff always treat you with a warm greeting and always make you feel at ease no matter what dental procedure you require. Dr Ezzzi does outstanding dental work, Juan is a master at cleaning your teeth and being greeted at the front desk by Mirna is a day with sunshine."
- Edward Z. 4/21/2018

"Can't thank Dr. Ezzi enough for my recent dental expirence. Never been fond of the dentist but Dr. Ezzi and his staff has totally changed that. Such a kind, patient and gental experience. Highly recommended. Thank you all."
- Linda D. 4/19/2018

"Always a pleasant visit! Staff is great and personable!"
- Bethany. R. 4/12/2018

"I genuinely enjoy going to my dentistry appointments due to the friendliness of Dr. Ezzi and his staff. They are all so welcoming and kind. Juan is fantastic and is personable, Dr. Ezzi always greets me with a hand shake and the rest of the staff is truly amazing!"
- Amy A. 3/28/2018

"I strongly recommend that you choose this dental office for your dental health. Dr. Ezzi has a strong sense of professionalism and keep patient aware throughout the process."
- Fabienne L. 3/24/2018

"Best cleaning I ever got. So thorough. Also, everything was explained to me from the procedures to the insurance coverage. Glad they were recommended to me."
- Dorothy W. 1/26/2018
---