Home > Our Services > Cosmetic Dentistry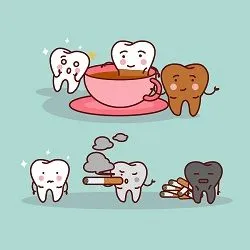 Methuen, MA Cosmetic Dentistry
Years ago, you didn't have many choices when it came to fixing your teeth, and you only went to the dentist if you had a problem. Back then, tooth removal was common, along with large, unsightly metal fillings. Now dentistry has become an art, the art of cosmetic dentistry.
Cosmetic dental procedures are completed mainly to make you and your smile look better. You should see someone who specializes in cosmetic dental procedures like Dr. George Abou-Ezzi at Pleasant Dental Center. Dr. Abou-Ezzi and his team can help you and your smile look its best.
No matter what your issue is, there's likely a way to fix it and give you the confidence to smile again. There are many cosmetic treatments to choose from to fix unsightly dental issues. Read about some of the services we offer below.
Types of Cosmetic Procedures
There's a number of different cosmetic dentistry procedures along with the issues they can fix. Some of these include:
Teeth Whitening- If you struggle with yellow or stained teeth, teeth whitening is the treatment for you. With either in-office whitening or a take-home kit, you can easily and quickly whiten your smile and give yourself the glistening smile that you deserve.

Dental Implants- If you're missing one or more teeth, dental implants can help replace your missing teeth while also restoring your confidence with your smile. Dental implants function just like a normal tooth and can restore your biting ability and are long-lasting and easy to care for.

Dental Veneers- Dental veneers can fix a variety of issues with just one procedure. If you struggle with staining, misalignment, missing teeth, or chips and cracks in your teeth, veneers could be the right solution for you. Veneers are a porcelain shell that is placed on your natural teeth and act like your normal teeth. You can pick what shade your veneers are and they don't take on stains, helping you keep your pearly white smile for longer.

Bonding- If your teeth have any chips or cracks, bonding can help fill those in. Bonding will fill in any imperfections in your smile and be almost completely unnoticeable, making you feel comfortable to smile more often.
Contact Your Dentist Today!
No matter what dental issue you struggle with, your dentist can likely find the best solution for you. Contact your dentist today to figure out which cosmetic dentistry procedure can make you smile once again!
If You Are Interested In Cosmetic Dentistry Services From Pleasant Dental Center In Methuen, MA,
Call Our Office At (978) 688-9200 Today To Schedule An Appointment!